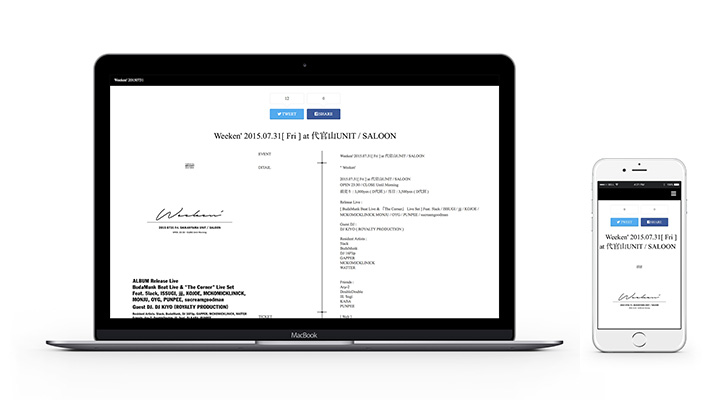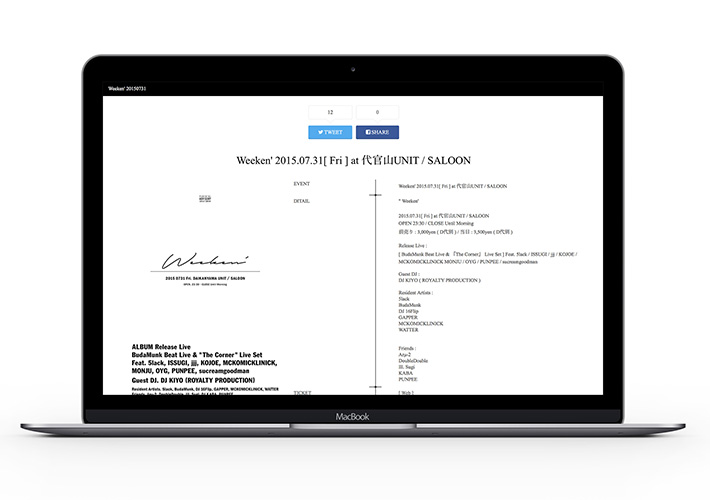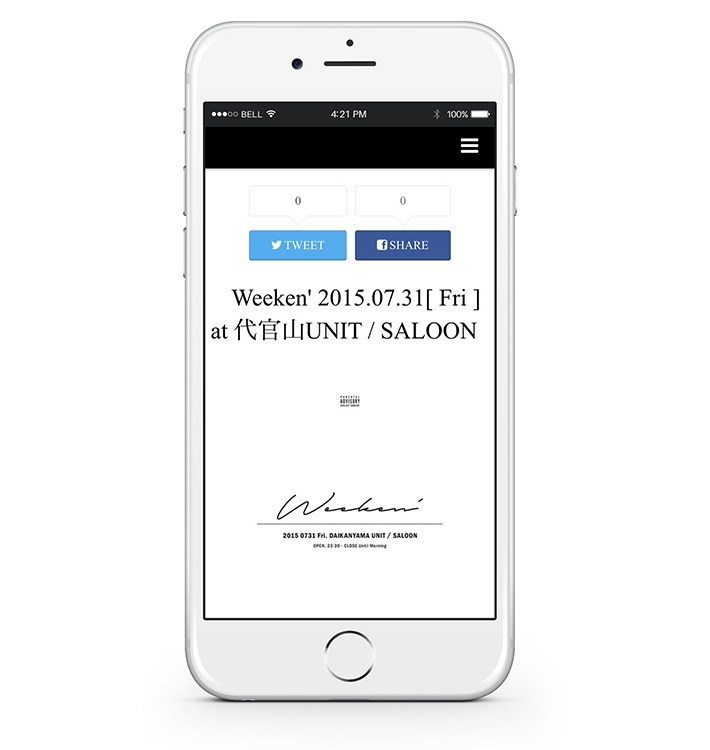 I Designed "Weeken.jp" Pre Site.
"Weeken' " is the new monthly party by 5lack / BudaMunk / DJ 16Flip / GAPPER / MCKOMICKLINICK / WATTER. They are one of the Dope Japanese Hip Hip artists in Japan.
Their 1st party will hold on this Friday at Daikanyama UNIT / SALOON Tokyo. Check the detail from Weeken.jp.
5lack / BudaMunk / DJ 16Flip / GAPPER / MCKOMICKLINICK / WATTERがレジデントを務めるレギュラーパーティー" Weeken'"が、今週金曜日から代官山UNITにてスタート。
そのプロジェクトのプレサイトを制作しました。フライヤー代わりに是非。
#Jazzysport
#Weeken'
---