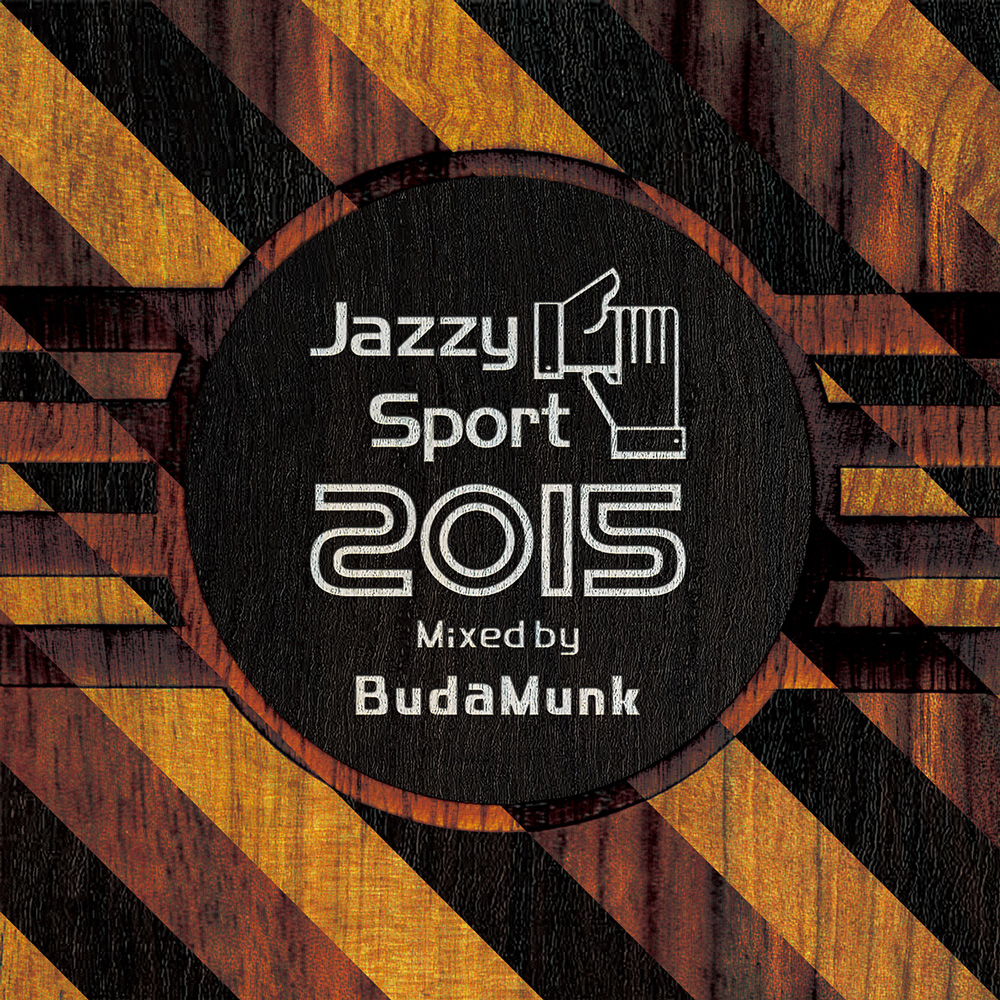 I designed "Jazzy Sport 2015 Mixed By BudaMunk".
It will release on this Saturday!
This mix cd used tracks only release in this year and next year and
some exclusive tracks from Tokyo based quality music label JAZZY SPORT.
Mixed by Budamonk who is the member of label artist.
I designed "Jazzy Sport 2014 Mixed By DJ Mu-R" that released last year end too.
So I tried to make it looks like wood aged deterioration from last year.
Enjoy!
TITLE: Jazzy Sport 2015 Mixed By BudaMunk
ARTIST: BudaMunk
Label:JAZZY SPORT
Release Date:2015/12/19
Product Number: JSPMIX-1003
Price:1,944 yen(tax in)
Design by Kazuya Ito as toi whakairo
TRACK LIST :
1. Cro-Magnon-Jin – Sunset Over The Nile
2. NASTY ILL BROTHER S.U.G.I – Sensation
3. 77 Karat Gold – Sunshine
4. 16Flip – Roots&Buds12
5. BudaMunk – Keep It Movin' feat. 5lack, ISSUGI & mabanua
6. DJ Mitsu the Beats – Unc
7. BudaMunk X Fitz Ambro$e – splash
8. BudaMunk – WDL feat. EVISBEATS
9. Youtaro – Down Light
10. BudaMunk & Joe Styles – BudaStyles 2 (DJ Mitsu the Beats Remix)
11. DJ Mitsu the Beats × 仙人掌 × Marter – My City (BudaMunk Remix)
12. NASTY ILL BROTHER S.U.G.I – Slowlights
13. 16Flip – Roots&Buds7
14. Cro-Magnon-Jin – Coolin'
15. BudaMunk X Fitz Ambro$e – trumpt
16. Youtaro – Movement Loop
17. Joe Styles – Sunlight feat Dana & Cazal Organism
18. DJ Mitsu the Beats – pilot
19. 77 Karat Gold – Love
20. Marter, Akira Nakamura & Toshizo Shiraishi – 夏の終わり feat. Yusuke Yamamoto
MORE INFORMATION
Wax Poetics Japan / Budamonk Blog
---